---
How Do I Block Patients From Receiving SMS or Email Correspondence
You may have patients that do not wish to be contacted via SMS and Email. To opt these patients out of SMS or Email follow the steps below.
First of all open the patient record.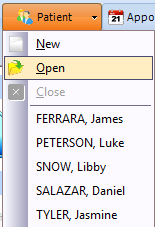 Once you have opened the patient, click on the Properties button towards the top left hand side of the screen.

You will then be presented with the Patient?s Properties screen. Click on the Correspondence tab (shown below).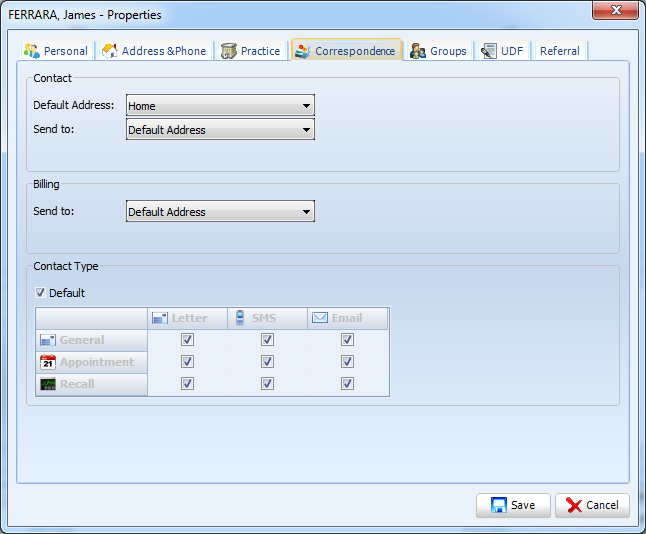 In the Contact Type section you have a grid of all available correspondence options (shown below).

To edit this grid, take the tick out of Default. You will now be able to select which options you wish to either add or remove. In the example below the patient will not receive SMS or Email for any type of correspondence.

Once you have made your changes, click Save.

---
Request a demo »