---
How Do I Use DEPPA in SFD?
First of all start by opening your course of treatment.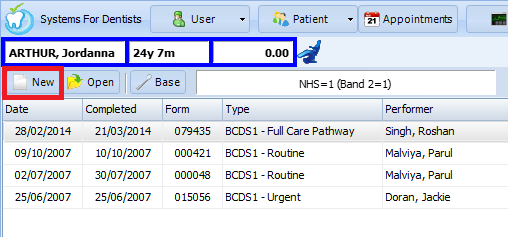 Once activated on your system, any form that isn't NHS will have access to the Deppa feature (shown below).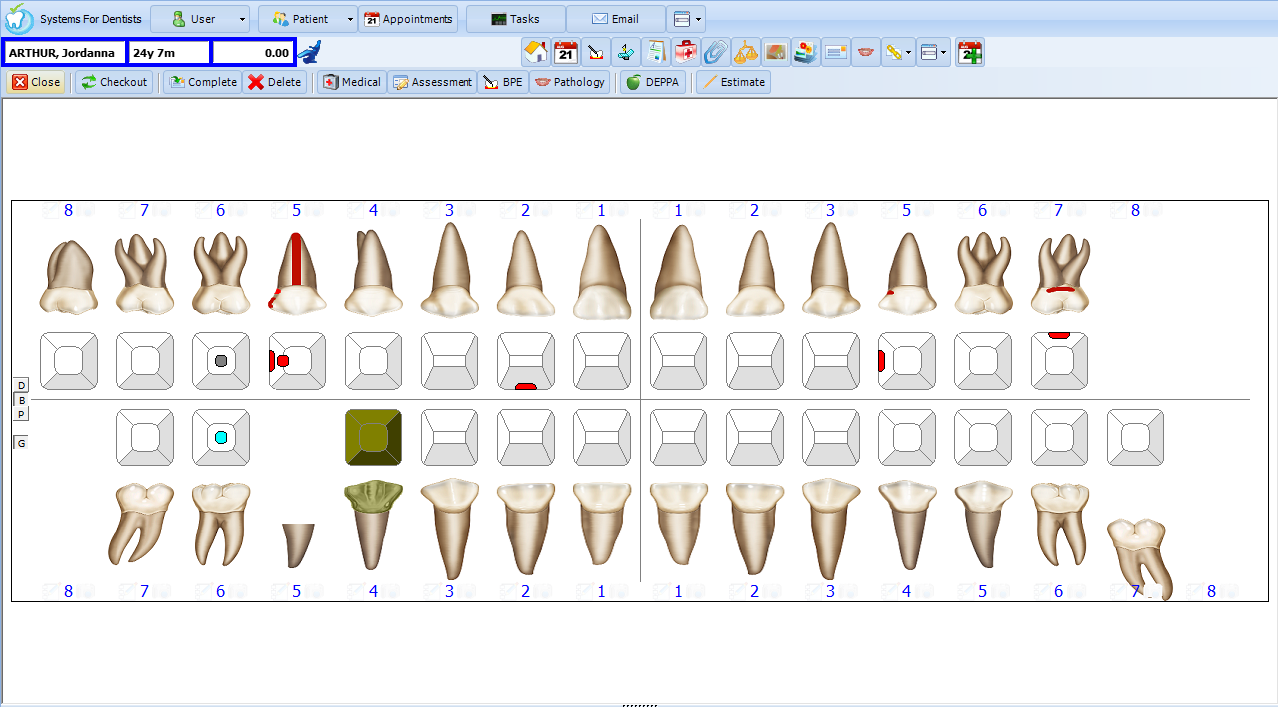 Work through your course of treatment as you normally would, going through Medical history, any assessments you may have setup, BPE, Pathology. You will notice that there is now an additional button named DEPPA.

This will bring up the DEPPA Clinical Assessment.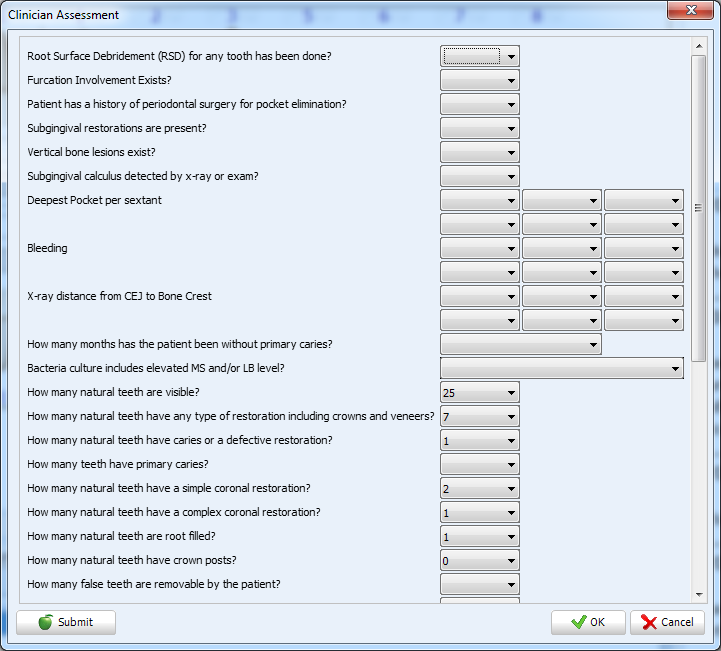 Enter the values stated by your patient. Note that a few of these options will be automatically filled from previous screens.
Once you have completed entering values click Submit towards the bottom left of the screen, this will send the Clinical Assessment to the DEPPA server. Wait a few seconds and your report will be presented for you on screen (example below).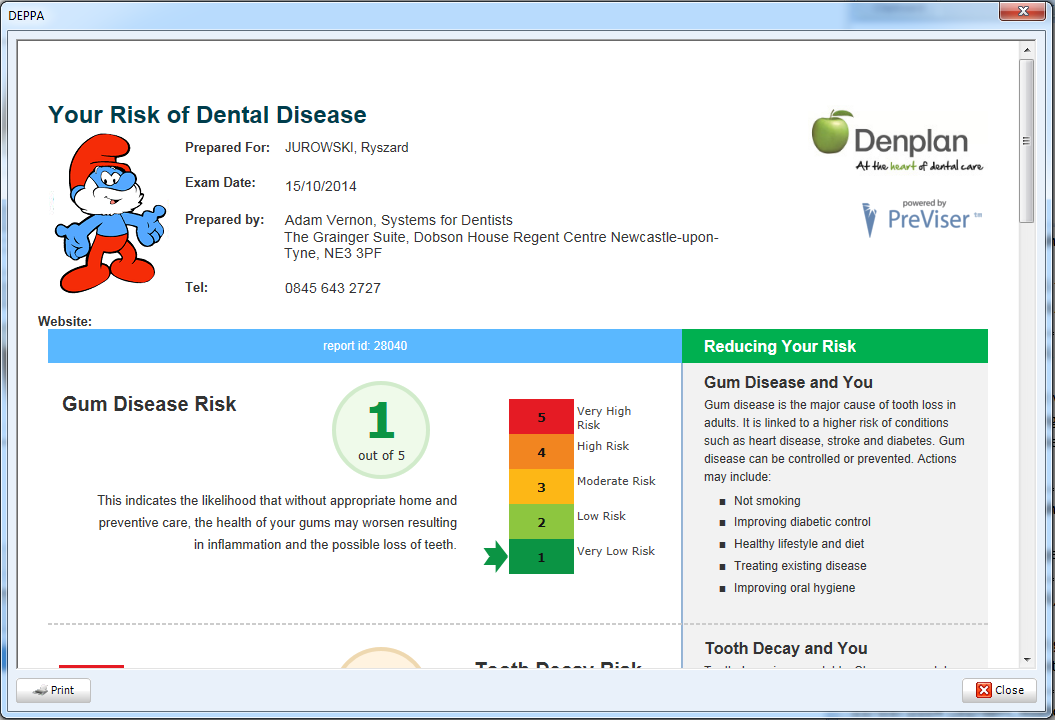 This will be stored in the patient's correspondence. You can also print this straight out using the Print button in the bottom left hand side.
The results will also be posted in your clinical notes.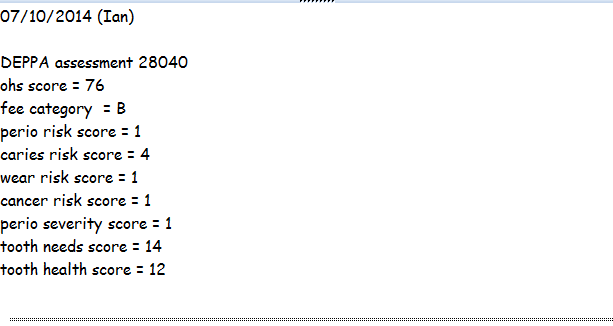 ---
Request a demo »