---
How do I run a report to check all my UOA courses of treatment?
First of all enter the Report screen.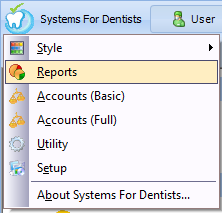 Click on the UDA Summary button.

Now click on the Forms tab.

To select the filter to show UOA's only, tick the checkbox at the bottom of you're the Forms tab.

---
Request a demo »