---
How Do I Know When a Patient Has Attended Their Appointment?
When a patient arrives at your practice (office), you will right click on their appointment and click Attended. The dental software will then ask for confirmation of this action.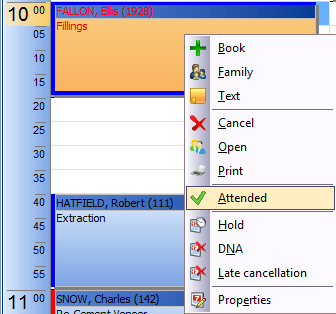 Once you have marked an appointment as attended you can also mark the appointment as in surgery and departed.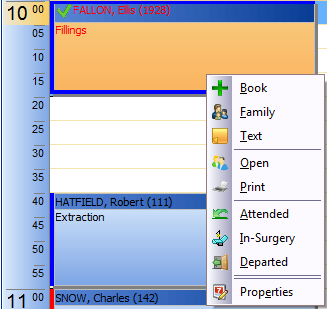 Using these features is vitally important as this will ensure your business can accurately track the behaviour of patients, as well as other important appointment related information.
---
Request a demo »