---
Perio Examination
To carry out a full periodontal exam within your dental software, click on Examination. Select the Provider, a starting point and direction the auto-move option will go and what clinical information you want to record.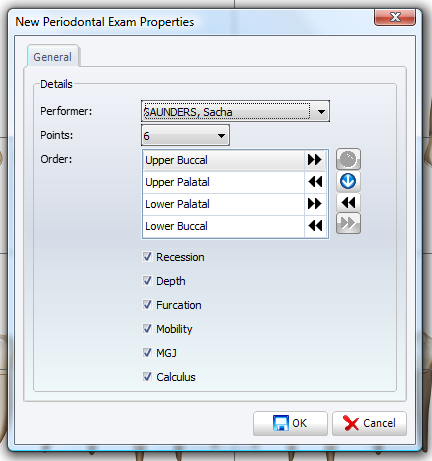 You will now have the full chart on your screen ready to go. As you type in your numbers you will see it automatically moving so you can concentrate on recording all the recession. Once you have charted the recession for the full mouth it will go back to your requested starting point and automatically move to depth so the whole process starts again until you have finished your full chart.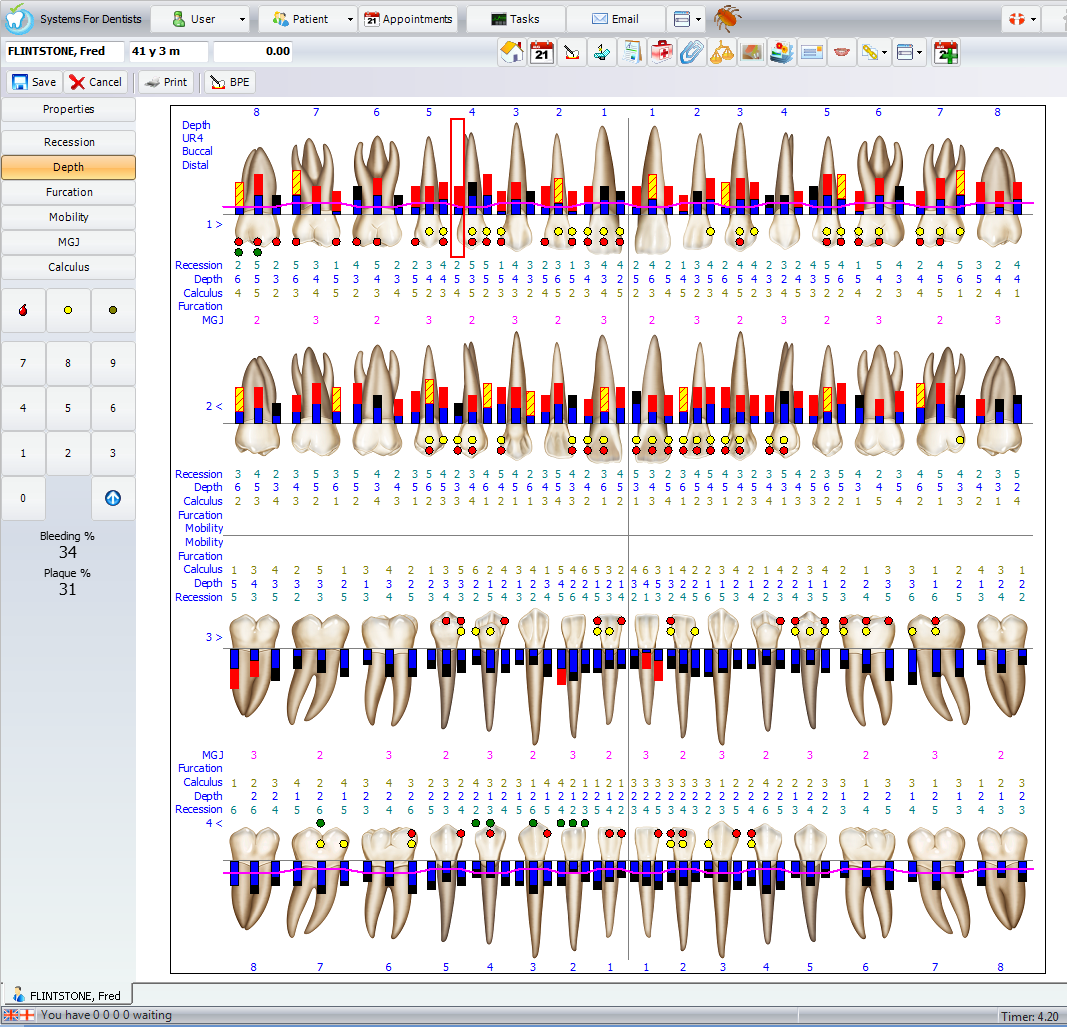 Once saved, the history is stored in the left hand column. Previous exams can be reviewed by clicking on the relevant date where you will see the exam in the preview pane on the right.
The periodontal exam can be printed using the Print button.
---
Request a demo »