---
How Do I Create Appointment Session Types?
SFD allows you to personalise the appointment book in many ways, adding session types to the dentist's books is one of them. A use for creating your own sessions could be for lunch breaks, if lunch breaks are not added in as a session the appointment book blocks out the break between sessions, so no appointments can be booked during this time. Some dentists like to have the option to book appointments during lunch. The steps below show you how to configure this option.
Firstly, enter Setup.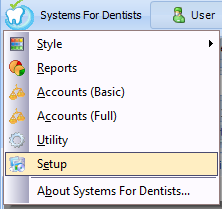 Now, click the Session Types button.

The Appointment Session Types window will appear (shown below). Here you will see your existing session types, to add a session type, click New in the bottom left hand corner of the window.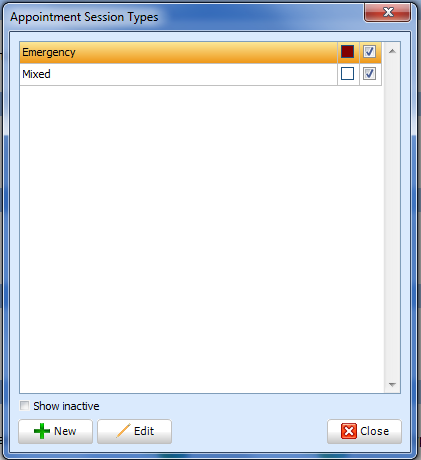 After clicking New, the New Appointment Session Type Properties window will appear (shown below). Here you can fill in the sections to personalise the session type. Once you have entered all the values, click Save.
You also have the option to set an appointment as a web appointment, which will allow patients to book their own appointments online, and a book on the day appointment, which allows only emergency appointments to be booked on the current day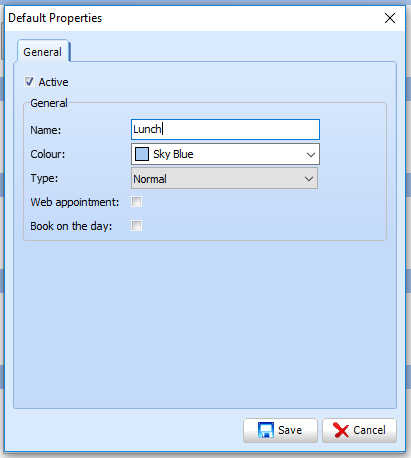 Now when you are setting up the appointment book you will be able to choose Lunch as a Type (shown below).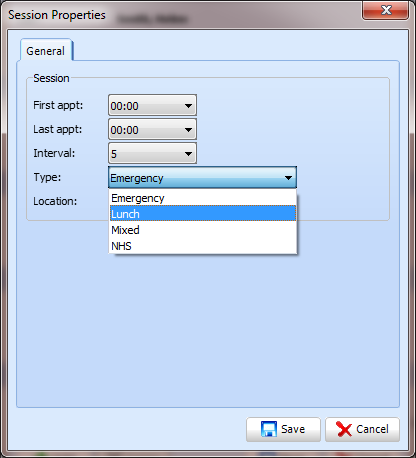 Setting up the appointment book up in this way will allow the receptionist to clearly see which part of the day is dedicated for booking appointments.
---
Request a demo »