---
How Do I Change an Appointment to a Different Day?
There are a few extra steps required when you need to move an appointment to a different day. The first step is to select the appointment you wish to move to a different day.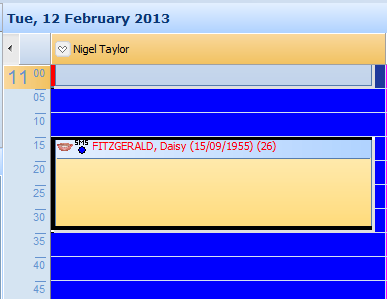 Once you have selected the appointment right click so the menu shown below appears.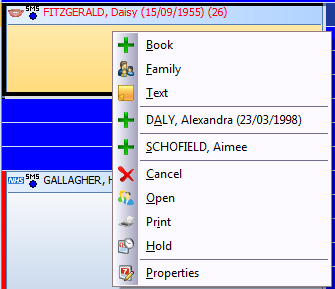 From the menu, click Hold. You will then be presented with the screen asking you to confirm.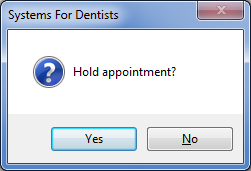 Once you have clicked Yes the appointment will be placed in the hold list. The hold list can be accessed from the left hand side of the main appointment screen (or in the far right hand corner if split view is enabled).

From the example above we have two patients in the hold list. You can see the patient Daisy Fitzgerald who we just place on hold. The next step is to navigate to the appropriate day you wish to move the appointment to. Once you are on the desired day simply drag the appointment from the hold list to the new time slot.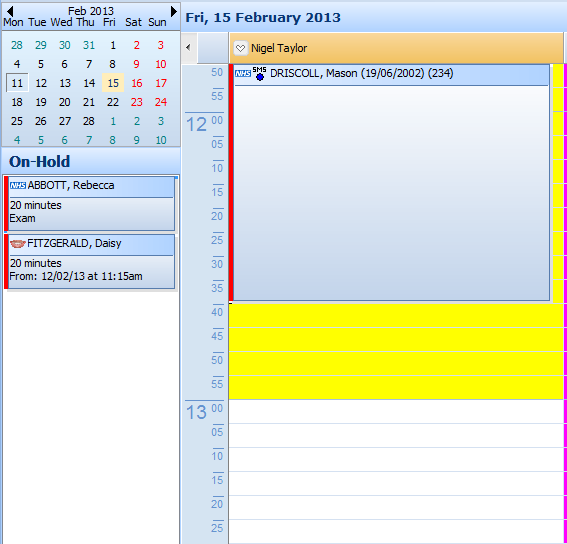 In this example we are going to change the appointment to 12.40PM on Friday, 15th February 2013. Again, when you release the left button on your mouse you will be presented with the Change Appointment window.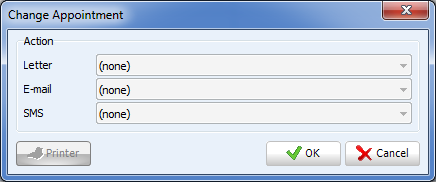 Select the appropriate action, then click OK to confirm. The appointment will now have been changed to the new date.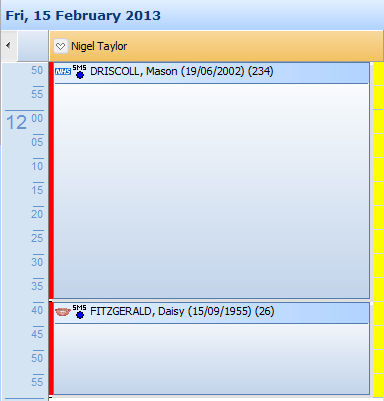 ---
Request a demo »