---
How Do I Access the Properties of an Existing Appointment?
At any time you are able to go into the properties of an existing appointment and make any changes that are necessary in your SFD v6 dental software. To do this, select the appointment by left clicking on it so it becomes highlighted (example below).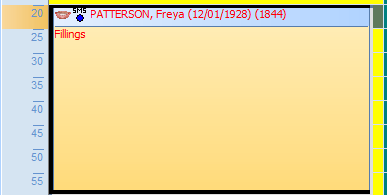 To access the properties of the appointment, right click on the appointment once highlighted and you will be presented with the following menu.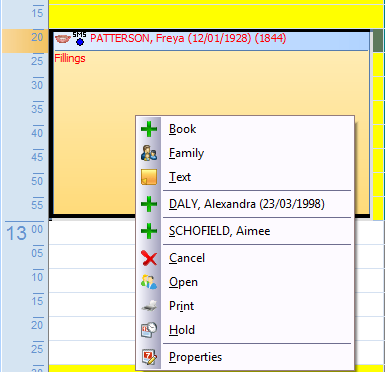 From this menu, select Properties. The Appointment Properties window will appear.
You can now make any changes you feel necessary, click OK to confirm any changes.
---
Request a demo »