---
How Do I Create an Invoice Letter From the Patient Account Screen
From the Patient Account screen in SFD v6 you have the ability to create invoices for patients. To create an invoice, click on the Invoice button towards the top of the screen.

After clicking Invoice you will be presented with a choice of your invoice templates (example below).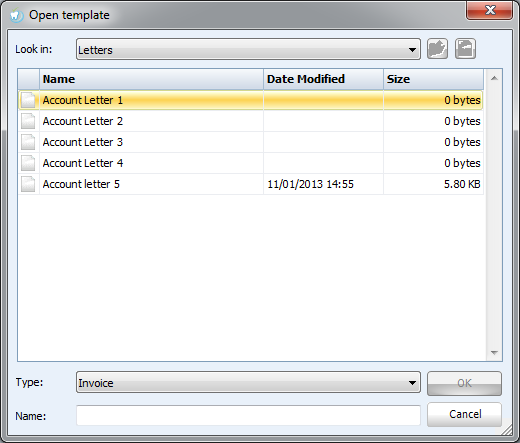 Click on the desired template, and then click the OK button to create your template.
Your invoice will be created and personalised to the patient, with the use of our merge field feature (see setup section of the manual to discover how to use this fantastic feature).
Here is an example of what your invoice letter may look like.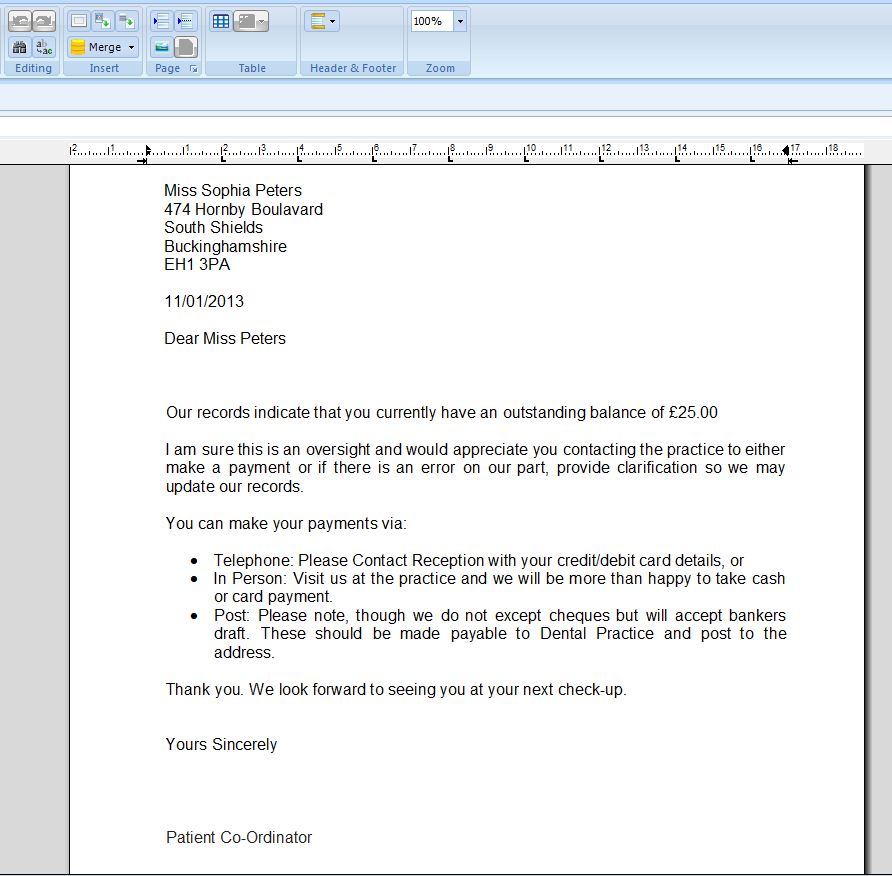 Now your invoice is created you have the option to Save, Print, Print a Draft or Email this document, these buttons are found towards the top left of the screen (shown below).

By clicking the Save, Email or Print buttons, this saves a copy of the invoice to the Patient Correspondence
section of the patient record.
---
Request a demo »