---
How Do I View Logon History
The Logon History report allows you to view who was logged into your dental software on certain PC's at a particular time. To access this report, click on the tooth button in top left hand corner of your screen and select Reports from the menu.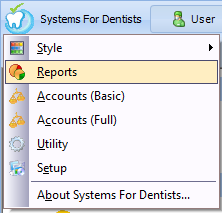 Once you are within the Reports screen, click the Logon History button.

After clicking the button, click on Report in the top left hand corner of the screen.

Select the date range you wish to view log on history for.

Your logon history report will now be generated.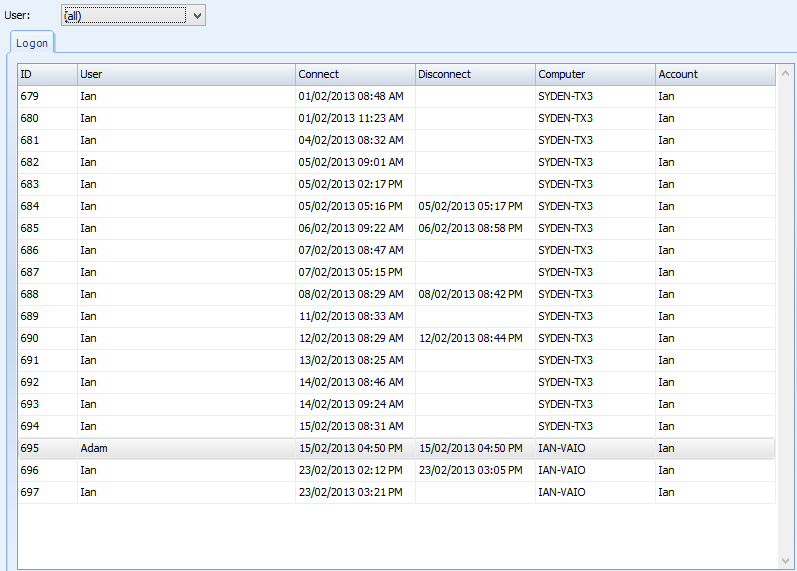 From this window you can see the user, connection time and date, disconnection time and date, the computer and the account.
To filter your report to view logons for a particular user, select the desired user from the User dropdown list at the top of the window.
---
Request a demo »