---
How To Add an Alternative Plan to a Treatment Form?
There may be times where you wish to make an alternative treatment plan available to a patient. For example you may have created an NHS form but a patient wishes to know how much it would cost to have the work done privately.
You have the ability to do this in any treatment form within your dental software, so you can see the alternative treatment plans side by side.
Note: You can only create alterntaive plans before any treatment has been completed
First of all navigate the treatment section of the patient record.

Once you are within the treatment section of the patient record, click the New button towards the top left of the screen.

In the example we are going to initially open a standard NHS form.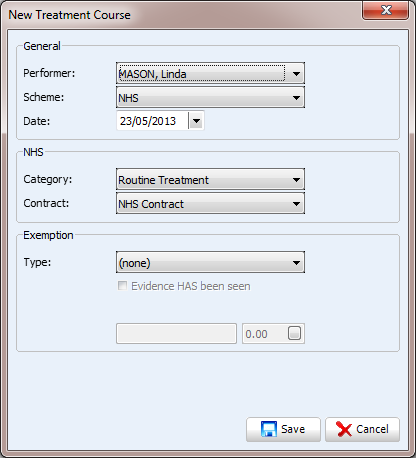 Now add the treatment items to the form (example below).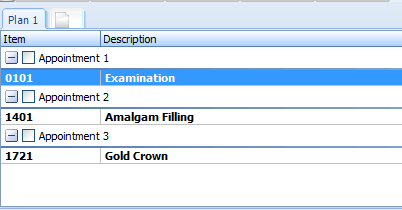 To add a second plan, click on the tab highlighted below within the red rectangle.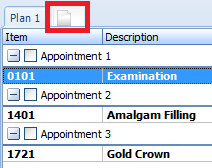 You will be presented with the following window.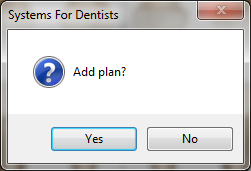 Click Yes, and you will see that the second plan has been added.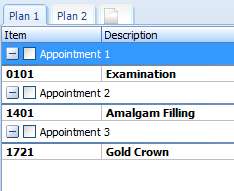 Click on Plan 2. From the dropdown select which scheme you want the alternative plan to be (shown below).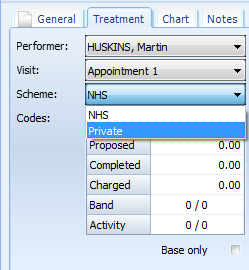 You can now add the same treatment items as plan 1, and these will be added with the fees associated with the scheme selected.
You can rename the plans, simply by right clicking on the tabs of the plan you wish to rename. After right clicking the following window will appear.

Click OK to confirm. Once you have renamed both plans it may look a bit like the example below.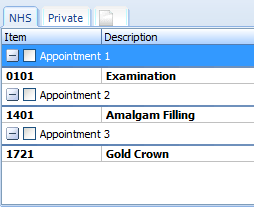 To add any additional plans to a treatment form simply repeat the process above.
---
Request a demo »