---
How Do I Create a New Marketing Option?
Within a patient's record you have the ability to select how the patient discovered the practice. This can then be reported on to see how many patients have heard about the practice via the different marketing methods. In the example below we can see that the patient discovered the practice via the internet.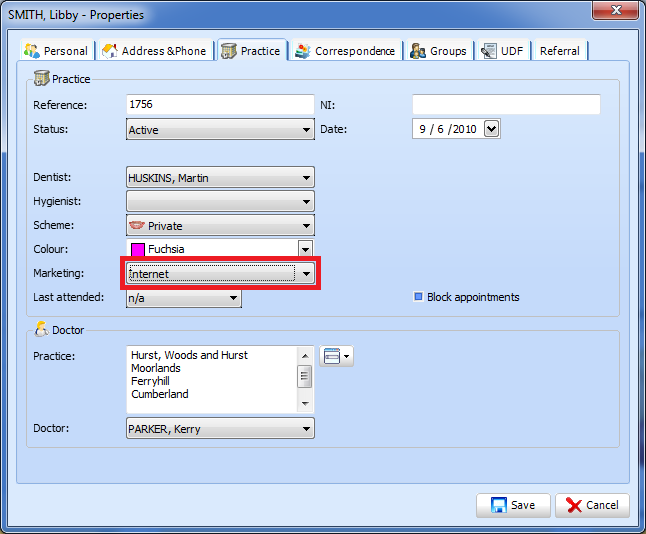 To add new or edit current marketing options you will need to go into the Marketing setup. Click on the SFD button in the top left hand corner of the screen, and then select Setup from the menu.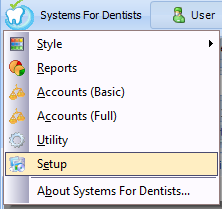 From there click on the Marketing button (shown below) which is located under the Miscellaneous Bar.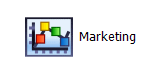 The Marketing Setup window will now appear, showing you a list of different marketing options currently active in your system.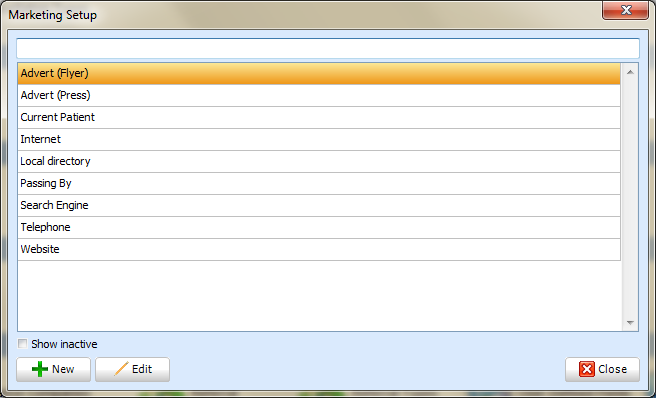 The search filter at the top of the window will allow you to easily find the option you would like to edit, either type in the partial or full name of the marketing option you require.
To add a new or edit an existing marketing option click on the New or Edit buttons towards the bottom left hand side of the window.
When creating a new option, the New Marketing Properties window will appear (Shown below).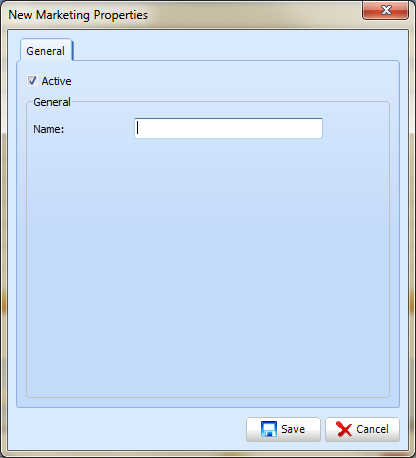 The next step is to enter the name of the marketing option you would like to create. Once you have filled in that textbox, click on the Save button located at the bottom right of the window.
Your new marketing option will now be setup within your dental software.
---
Request a demo »