---
How Do I Run a Patient Postcode Report
The postcode report is designed so you can graphically view where all your patients live. To access the postcode report, click on the SFD button in the top left hand corner of the screen then select Reports from the menu (shown below).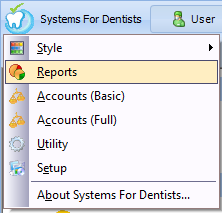 Once you are within the reports screen, click on the Postcode button.

After entering the Postcode report screen, click on Report in the top left hand corner of the screen.

You will then be presented with the Postcode Report Screen.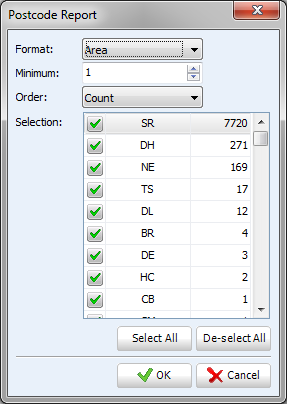 From this screen you can choose how specific you wish your report to be. From the format dropdown list you can select whether you wish to view by Area, District, Sector, Group or Unit. You can then chose the order, you can arrange this by count (highest at the top) or by postcode (alphabetical order).
After choosing your format the Selection section of the window will be updated (example below).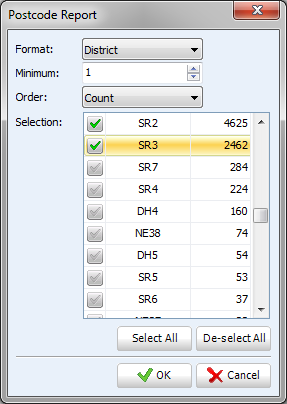 You can then de-select any district you do not wish to include in your report. Once you are happy with your selection click OK to enter your report.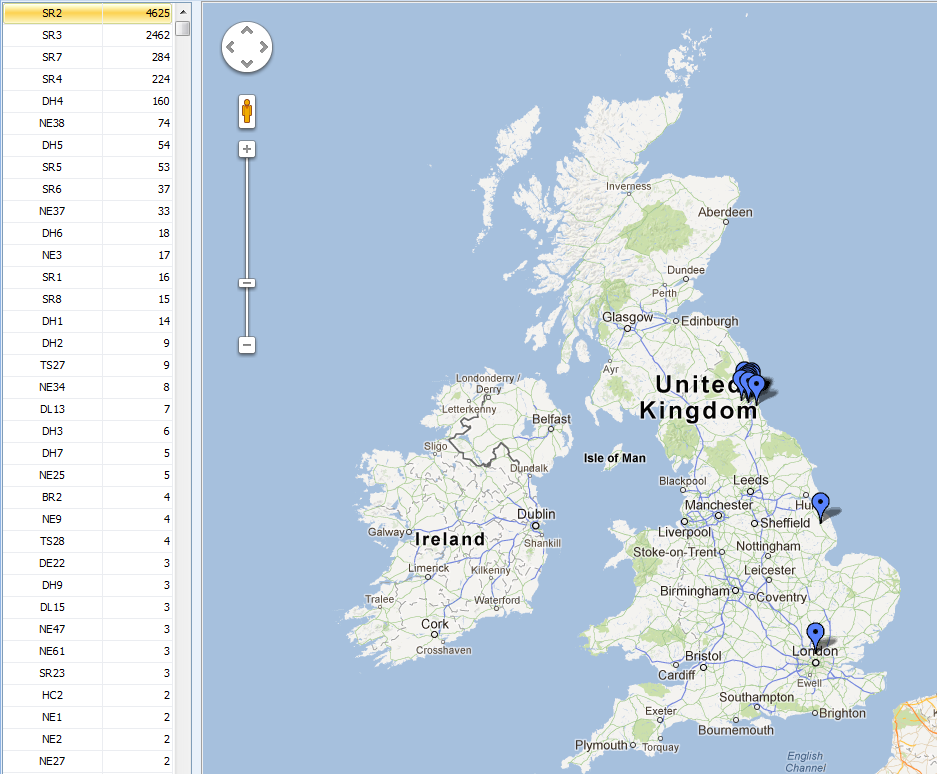 In the left hand column you will see total amount for each district. On the graphic you are able to zoom into specific areas. To zoom, either scroll on your mouse or use the bar on the screen.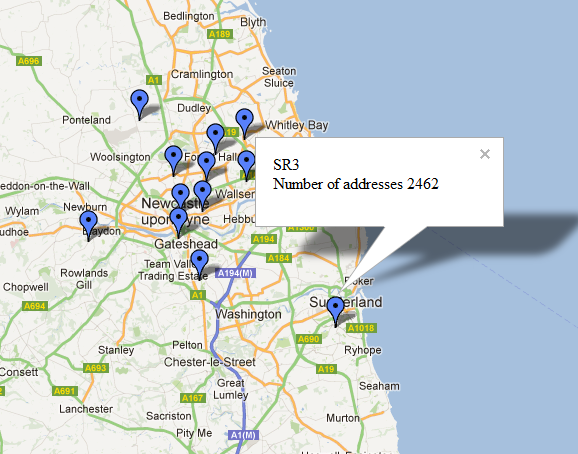 If you click on one of the markers it will show you the amount of patients that live in this district. In the example above we can see that 2462 patient addresses have been picked up in this district.
---
Request a demo »