---
How Do I Block Patients From Being Able to Book Appointments
Certain patient behaviour may result in them being blocked from booking appointments. In your dental software this is something that is very easy to do.
First of all, open the patient you wish to block from making appointments.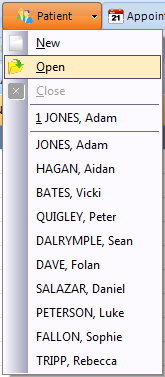 Now that you have the desired patient open click on the Properties button towards the top left hand side of the screen.

You will be presented with the following window. Click on the Practice tab (shown below).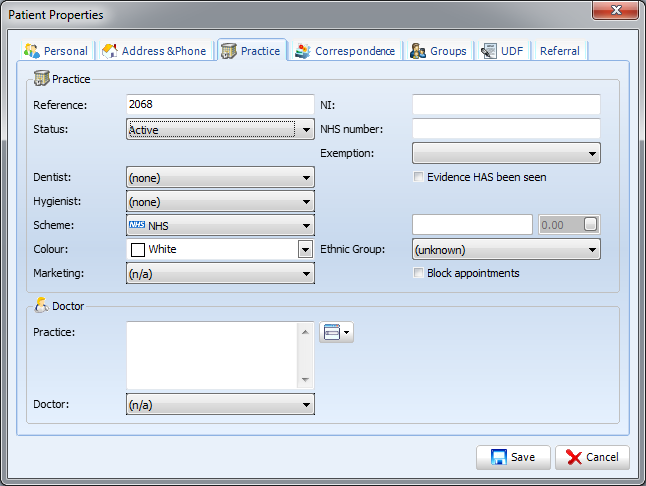 To block the patient from being able to have appointments booked, check the Block appointments check box (shown below).

Now when a user attempts to book an appointment for this particular patient, they will be presented with following dialog box. Additionally when searching for a patient, selection will show the patients name in red to denote they are currently blocked from having appointments booked.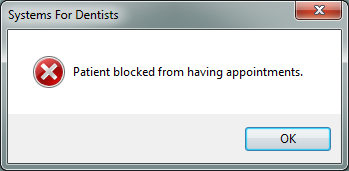 ---
Request a demo »