---
How Do I Set Up Location Procedures?
Location procedures are a good way of allocating tasks to certain rooms within the dental practice when a user first logs on.
To setup location procedures, click on the SFD button in the top left hand corner of the screen, select Setup from the dropdown menu.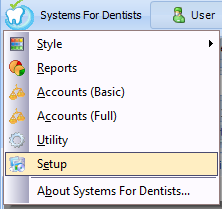 Once you are within the Setup screen, click on the Location Procedures button which is located within the Miscellaneous section.

You will then be presented with the following window.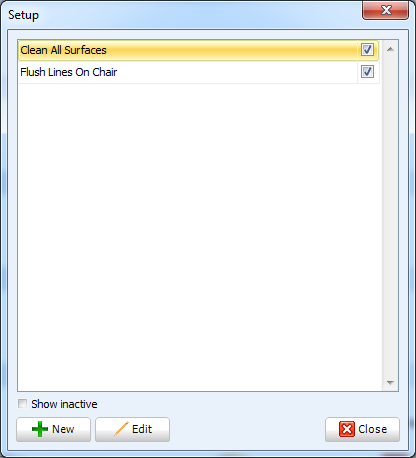 To add a new location procedure, click on the New button in the bottom left hand corner of the window.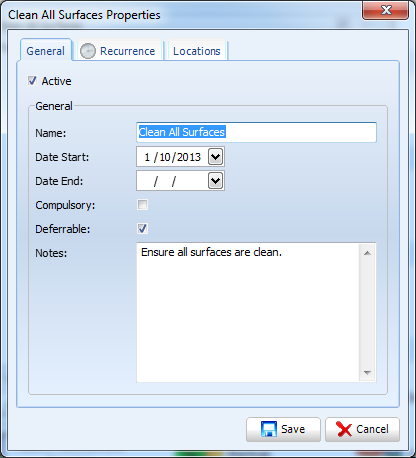 In the General tab shown above, type in the name of the procedure along with a start date, end date (if necessary), state whether the procedure is compulsory or deferrable by checking the appropriate checkboxes and finally add any notes you may wish to include.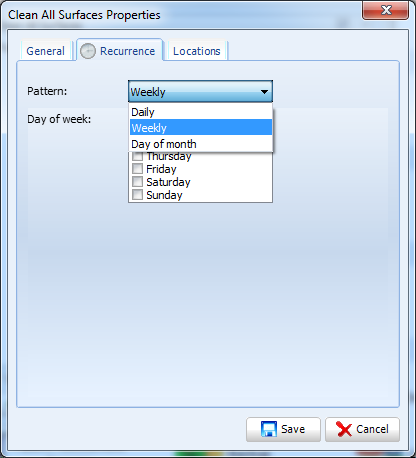 Next within the Recurrence tab, select whether wish the task to be on a daily, weekly or monthly pattern.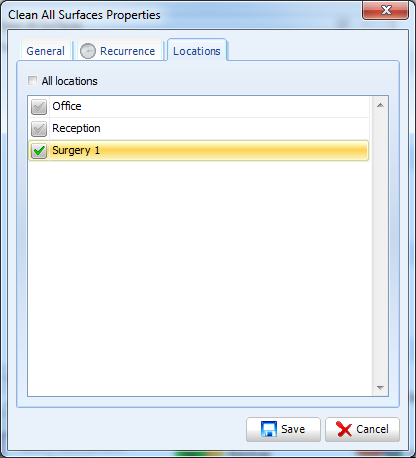 Finally from the Locations tab select which rooms you wish to assign the procedure to by simply checking the box next to the name of the room. Alternatively, select All Locations. Click Save to confirm.
Your location procedure is now setup. The next time you log into one of the chosen rooms your location procedure will appear (example below).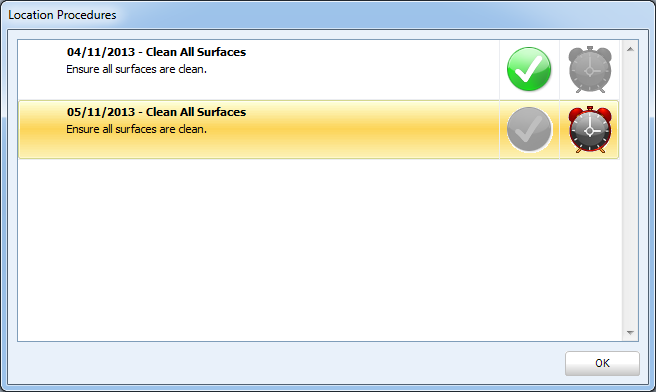 ---
Request a demo »