---
How To Change the Background Colour of the Appointment Book
Changing the background colour of your appointment book within your dental software is an extremely easy process. First click on the SFD button in the top left hand side of the screen, and select the Setup option.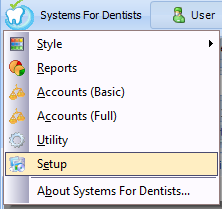 Next, click on the Program button, which is located under the system bar (Shown below).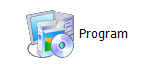 This will bring up a new window, from there click on the Appointments tab, this will bring a bunch of settings you can change within the appointment screen, and one of them is the Background colour, just select the dropdown highlighted in red below, and select the colour of your choice. Once you have done that, click on the Save button to the bottom right hand side.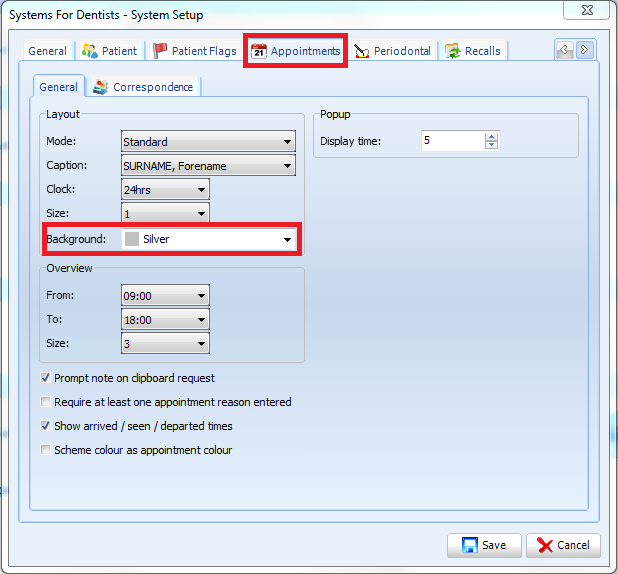 The last thing to make sure of is that you have closed down the appointment screen, the next time you open it up again the background colour will change.
---
Request a demo »