---
What Can I Use the 2 Way SMS Feature For
SFD v6 now offers a '2-way' SMS functionality. One example of where this can be used is for cancelled appointments. Follow this document to see how.
Enter your appointments screen, and then cancel your appointment.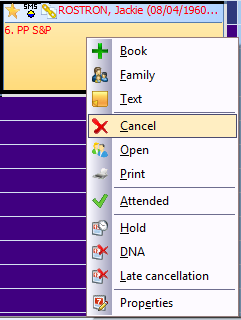 The 2-Way SMS feature will now refer to your patient?s on your cancellation list and automatically send an SMS message to all patients that match the criteria of the appointment you have just deleted.

---
Request a demo »