---
How Do I View Key Orthodontic Information on One Screen - Orthodontic Overview
Orthodontic practices see patients on a regular basis, post assessment for continued monitoring and alteration of the Orthodontic appliance. To facilitate a quick and easy method of reviewing the patientís key information and allow for updating of status within the patient journey we have created the Orthodontic Overview screen.
You are able to access this screen by selecting the Overview option near the bottom of the additional items (oven) from the patients main control bar, which is always available when you have a patient record open. Alternatively you can press the F5 Key on the keyboard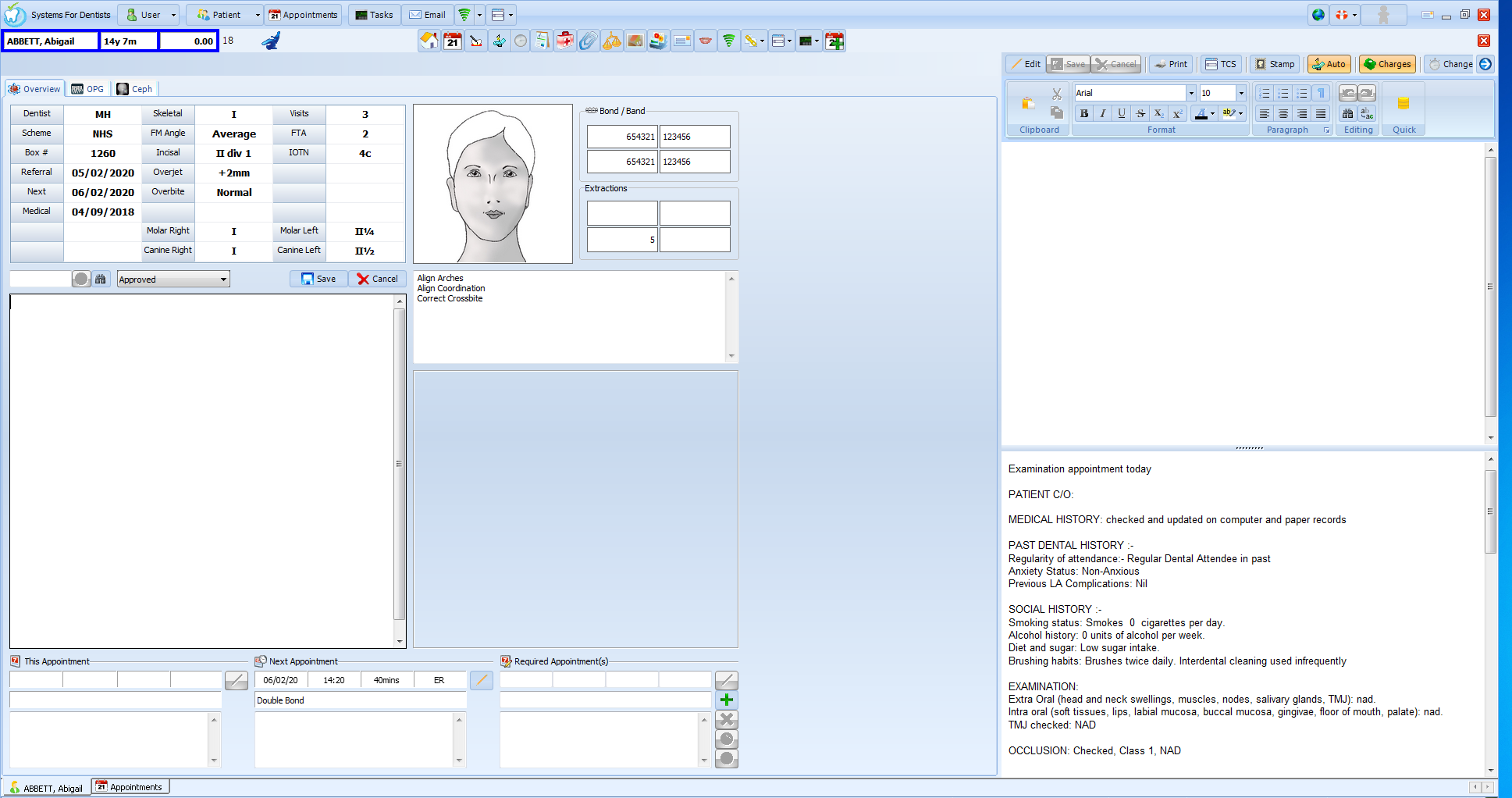 The following information is available from the Patient Overview screen:
Key patient data Ė including the patientís scheme, box number as well as key measurements
Patient's image
Teeth Banded/Bonded
Actions and quick text that can be added to the record
Objectives
Appointment details including:

Details of the current appointment
Details of the next appointment
Details of appointment requests added to the Appointment Clipboard

OPG and Ceph images are available via the tabs at the top of the screen, these will display images that have been marked as 'OPG' or 'Ceph' from the Images screen in the patient record.
A handy guide for this page can be downloaded here. should you have any questions please feel free to call support on 0191 500 6789
---
Request a demo »