Review of the BDTA Showcase 2012


All of the team that had the pleasure of attending the BDTA Dental showcase this year had a fantastic time.
As a company Systems for Dentists enjoyed a very productive few days, closing sales, demonstrating the software to prospective clients and showcasing the benefits to choosing our dental software. The team and I were full of pride for our software, the feedback was almost all positive and the few minor negative comments have since been addressed to make SFD V6 an even more attractive dental practice management system.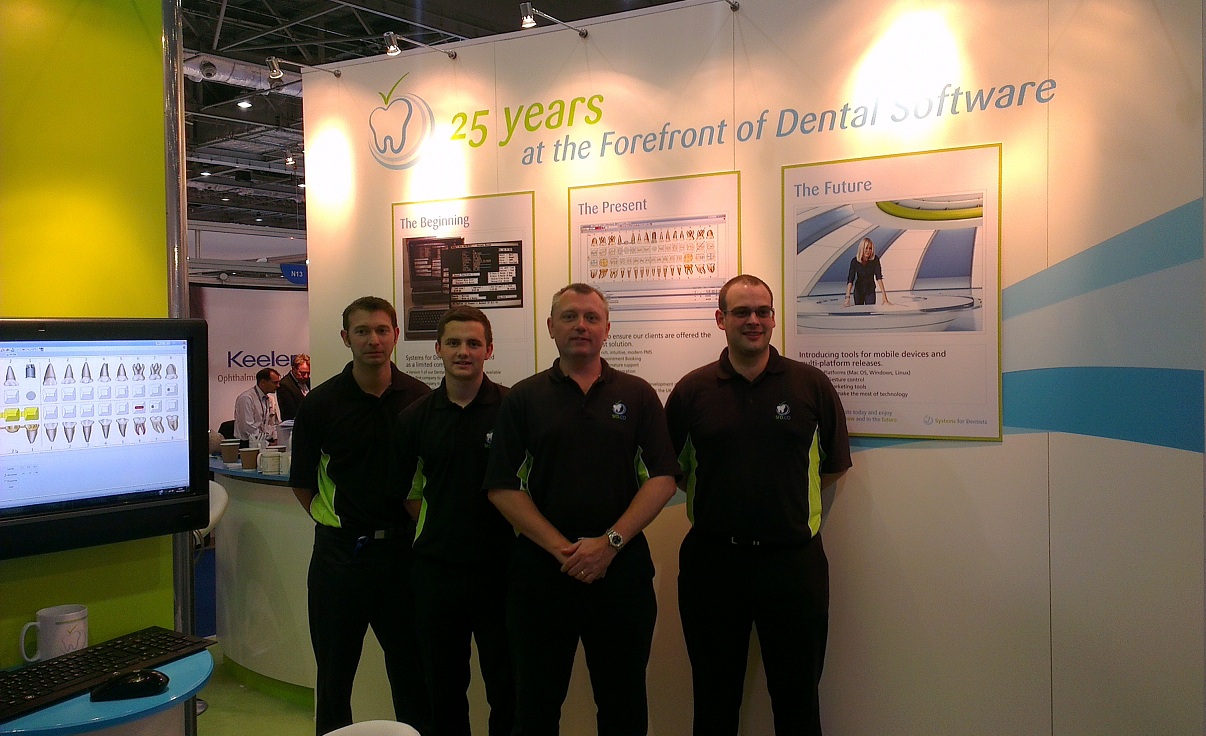 We were giving away some free gifts this year, including hard backed mouse mats designed for use with optical mice. If you would like some sending to your practice give us a call on 0845 643 2727 and we will arrange delivery. (existing customers only of course)
Our youngest member of staff Ian Sharkey, for whom this was his first tradeshow and first visit to London since he was a child, was extremely excited by the showcase. We even found a little time for sightseeing.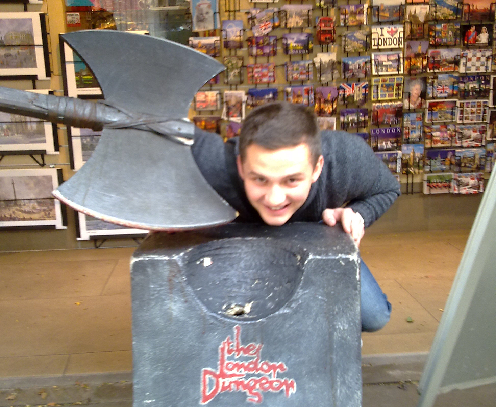 Here is Ian trying to match the smile in the banner overhead, I think he may want a smaller brush!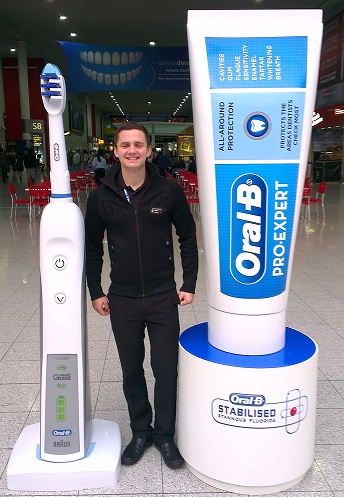 It is always an immense pleasure to meet existing customers, after all these tradeshows are as much a customer service exercise as they are a sales tool. This year itís especially gratifying as this is our 25th year making us the oldest dental software company in the UK, we of had a few balloons on the stand to mark the occasion.
All of our clients are important to us and we strive to provide the best in customer service as well as dental software.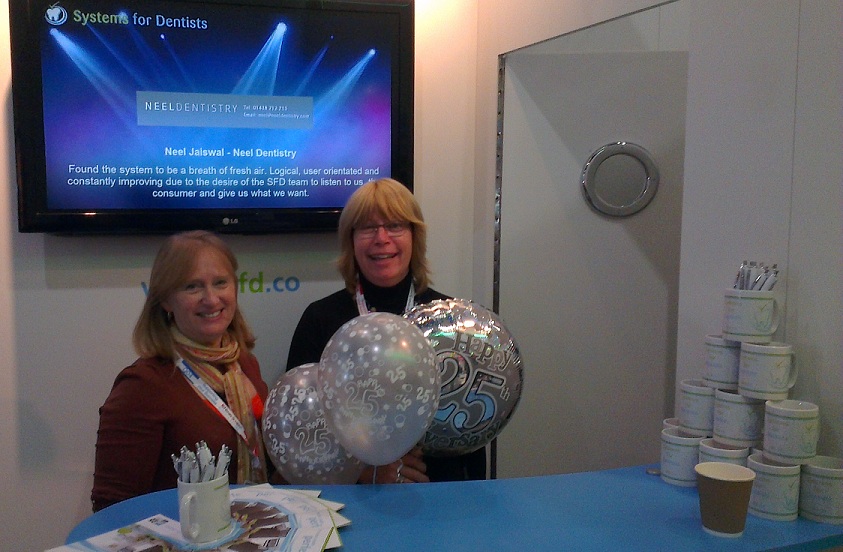 Pictured above are two of the staff at Charlbury Dental (who converted to SFD from a legacy dental software Arthur for Windows), Judi Parker and Lesley Sherbourne who had been using Arthur since it was introduced to the practice over a decade before. They knew their old software extremely well and worried they could never pick up a new system. Well I am delighted to say they are both fantastic at using V6 now and look at how happy they are. Well done ladies.
Due to having such a prosperous show and the fact we are celebrating our 25th anniversary, Ryszard decided reward the team with several bottles of Champagne. The whole team was still bright eyed and bushy tailed the following morning, as was the fox in the hotel car park!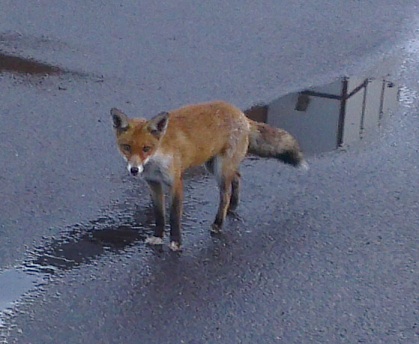 After three days of hard work we were all quite tied, some more than others... Maybe it should be Milk for Ian next year.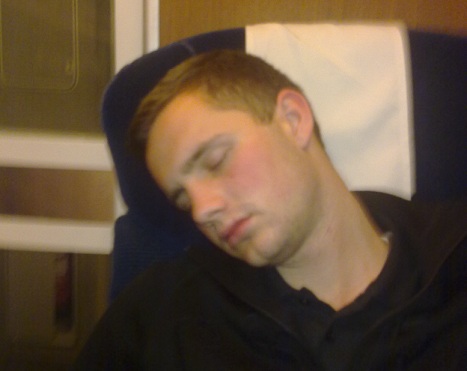 We will be at the next BDTA Dental Showcase at the NEC in Birmingham (Oct 2013). If you are attending then please come and visit us, once we know our stand number we shall publish it on the website and twitter feeds.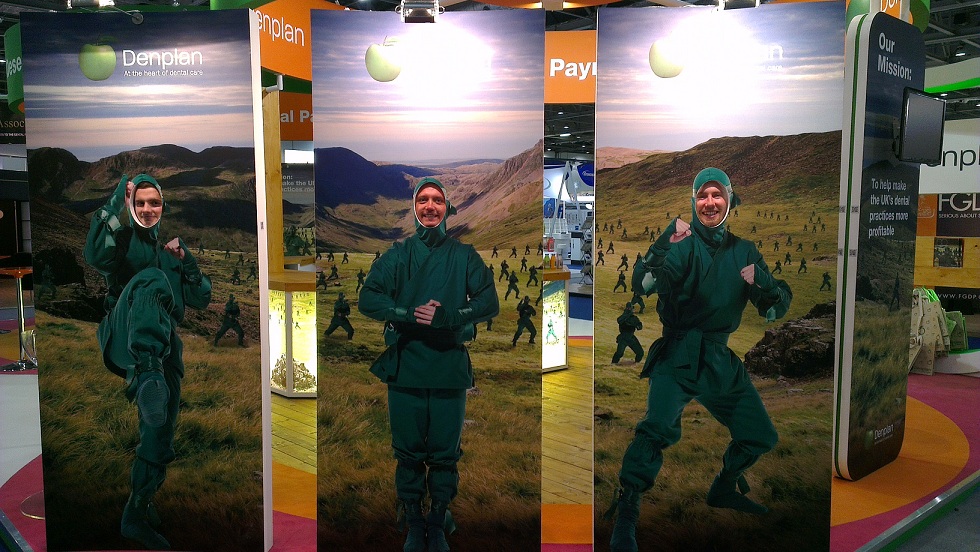 ---
Request a demo »