SFD Joins the NHS Dental Pilot as a Dental Software Provider.


SFD Joins the Dental Pilot as a Dental Software Provider
This year SFD was invited to participate in the Dental Contract Reform Programme as a Dental Software Supplier, three of our sites where chosen to join the Pilot Programme and as their Software Provider we committed to integrating the pilot into SFD v6.
One of the key issues in the integration of the pilot into SFD was to ensure the user interface was as simple as possible, reducing the disruption to the dental team when inputting data. Though the matrix provided by the Department of Health was quite detailed and in some places complex, we devised a methodology to pull all data from the normal areas of recording into the pilot RAG scoring system to ensure no duplication of effort.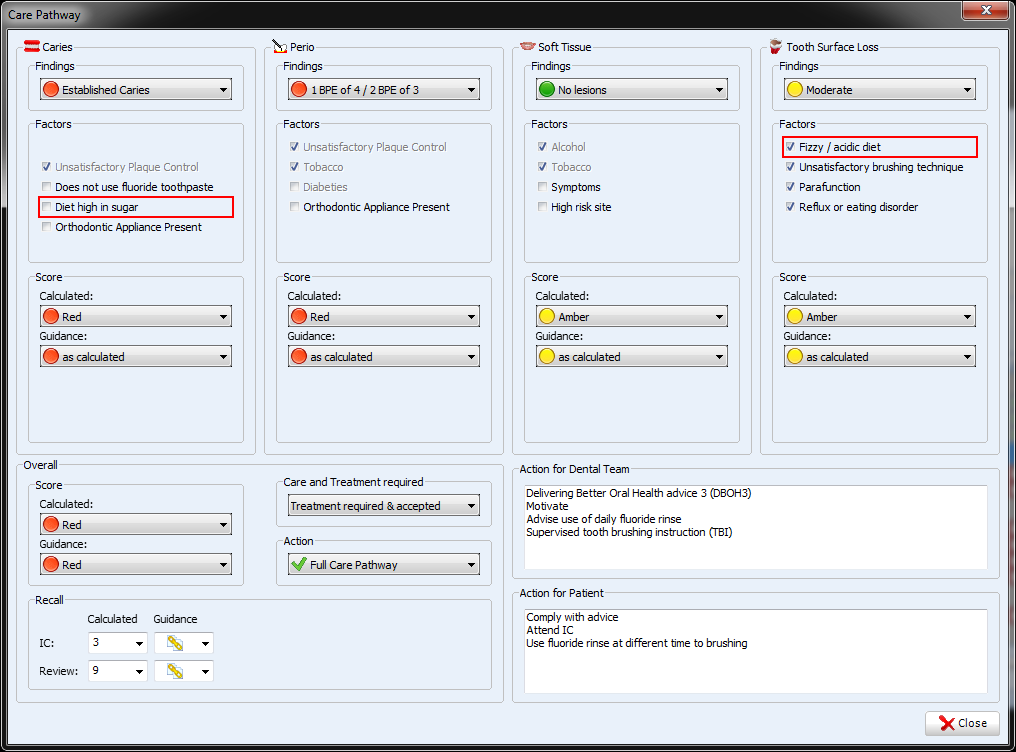 During the process clients and key members of our team attended several training sessions and meetings facilitated by the Department of Health, in addition to this we ensured all sites had a trainer on the premises for their first day on the pilot programme.
The detailed planning and careful crafting of the software has paid off with only four additional screens added to ensure the information can be entered quickly, easily and accurately.
Feedback from our pilot sites has been extremely positive so far, with one requesting the ability to record RAG scores for their private patients as an aid for patient education.
Joining the three original dental software suppliers whom were participating with the pilot has been an interesting challenge and one we are exceedingly proud of. Our results speak for themselves.
---
Request a demo »