BDIA Dental Showcase 2014 - SFD Review


This year the BDIA Dental showcase was held at the ExCel London. We had the pleasure of not only being an exhibitor this year, but also sponsoring the lanyards. As the official lanyard sponsor of the Dental Showcase it was great to see everyone walking around the halls wearing our logo.


Being at the ExCel London was overwhelmingly exciting for our support technician Sam Mozley, whom found himself unable to contain his excitement.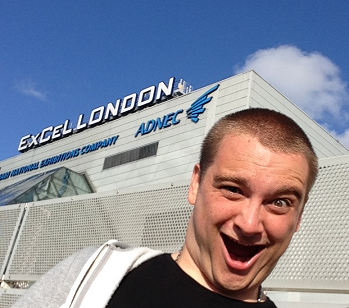 There is of course a reason Mr Mozley does not often leave the confines of the office.

Our stand this year was once again built by Pryamid Design based on a drawing by our MD Ryszard Jurowski, we are very proud of how this has turned out. Seven of the team were present at the showcase this year, though our new starter in Sales and Marketing Sam Clarke is missing from the following picture.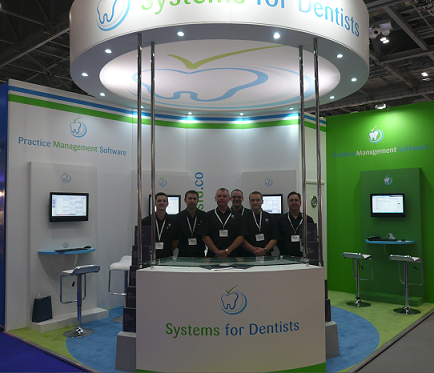 Our senior trainer Adam Fearn whom many of you will know, celebrated his 36th birthday at the BDIA Dental showcase this year, a specialist in dental practice management software, I doubt Adam could think of many places he would rather be… (Other than abroad, with his family or on the golf course).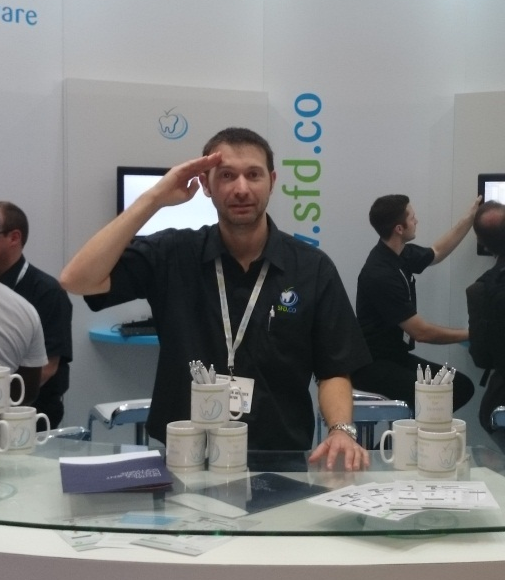 During the three days of the showcase we were extremely busy, signing up new clients, speaking to our existing client base and demonstrating some of the new features.

Our revolutionary wireless signature pad, DEPPA integration and even PDQ integration were extremely popular amongst clients both young and old.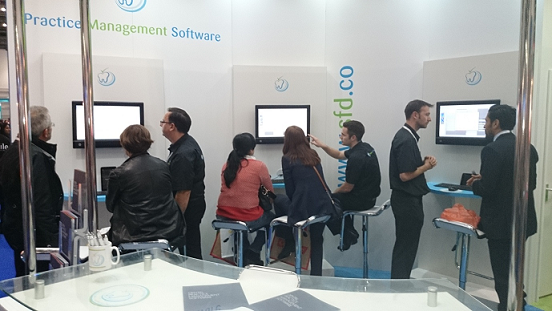 All in all this year has been very successful and a worthwhile experience, both for the company and our team. It has been a pleasure to see you all and we look forward to seeing you in Birmingham next year. (We might even let Mr Mozley out again).
---
Request a demo »