South Gables Dental


Dave Neupert
Four weeks in and reflecting from the perspective of a new user, our journey with the SFD team and their software has been an incredibly rapid transition from novice to that of advanced user. There have been absolutely no negatives along the way and my only regret now is the realisation of wasted time and opportunity that we really should have made this move to SFD much sooner. Our data conversion was comprehensive on the morning of day one matched simultaneously with the same high standard of induction and training from Adam it was a demonstration to us of pure teamwork efficiency and professionalism to the highest standard. By the afternoon of day one we had a live operational database and incredibly we were already booking appointments for our patients!
In operation, we have found that the software runs extremely quickly, there have been no system crashes and it also does not have that "clunky" feel that some competitors systems seem to inherently have, (by that I mean the perpetual mouse clicks required to navigate around some software). The integrated word processor is well up to the job and comes at no additional charge as also do the links to external programmes. This can represent a huge potential saving on licensing costs when you come to make that important comparison before purchase, and soon you get to quickly realise that this is the whole ethos and "statement of purpose" that SFD seems to have been built upon. They do not charge extra for something they believe should be part of the standard package.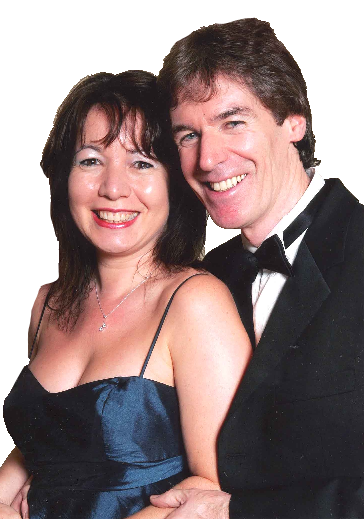 Linda Neupert
I still have to pinch myself to believe that this conversion has been so easy and literally so instant - the whole team have taken to it really well. Dave and I had carefully researched the software and visited practices that had it running beforehand and we knew already it would be the right choice for us - the feedback we had been given was all excellent.
"Change management" for the team was my responsibility in this changeover, always being mindful that fourteen years with a previous system could now end up with "lots of dolls being thrown out of the pram." However, I can confirm that two days of training with Adam Fearne and there are no residual "old habits" and no dolls have been harmed at the practice. So I now also have a very long list of positives for SFD, no negatives, and if there were I would have found them before now!
I also have experience of the excellent support system from the SFD helpline - nothing like our previous system of having to log a support call and waiting a day sometimes longer for a response. With SFD it has just been a case of immediately dial into the system and the issue has been sorted in a matter of minutes with no business interruption in the process.
My responsibilities as practice manager are for the smooth day to day running of our practice for staff and patients alike. Crucial to this are the management and communication tools that SFD has given us - from the enhanced diary management to patient and staff messaging, reporting and stock control, and it is all extremely user configurable and simple to set up. All you need is literally there at your fingertips and throughout our journey any additional help has always just been a phone call away.
Request a demo »