Great Haywood


Peter Nadin - Principle Dentist
We have been extremely pleased with our relationship with SFD.

From the very first contact we made with them we realised that we were dealing with someone professional that actually wanted our business and wanted to work with us to a common goal.

They managed the inevitable few IT minor teething problems with the new installation promptly, smoothly and above all very professionally and at no point have we had ANY downtime on any terminal in use.

The new system is a joy to use: intuitive and simple yet full of lovely little details that quite simply, help us to provide great patient care. The training was great, and a huge relief for all the staff to find it so user friendly and so easy to pick up.

After 15 years with previous IT systems, I am now making serious plans to go almost completely paperless, something I would have never thought likely before we made the switch.

I would thoroughly recommend anyone feeling dissatisfied with their IT supplier try SFD as they are a breath of fresh air.

Try their free demo download from their website, I did and was hooked without speaking to anyone from the company.

If your staff can do dentistry, they can use SFD, simple as.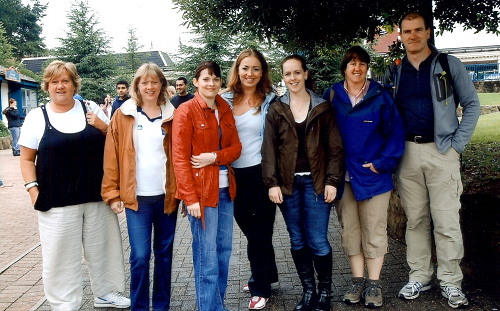 Tania - Practice Manager
The training and aftercare has been excellent. If like me you're not the most computer confident, they are always a pleasure to call if you have a query as they are very patient and put you at ease.
Request a demo »