Jordan Dental


Zoe Close - Group Business Manager
We have been clients of SFD for many years now and during this time have been very happy with help and support they offer.

Nothing is too much trouble and even on our most frustrated days they always find solutions to our problems quickly.

I have personally always had a very good relationship with Adam Vernon who in my eyes is a genius and has been a saviour on quite a few occasions when I have a computer issue.

The team are always impressed by the help-desk and feel comfortable to approach them for any problems that may arise.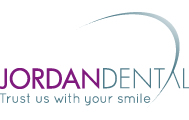 Request a demo »