Spot On Business Planning


Vikki Harper
We have worked with the SFD team on the implementation of their software and we work with dental practices who already use SFD software to run their practices, so we are in the enviable position of seeing things from both perspectives.
The SFD team is passionate, knowledgeable and united in their desire to convince practices that their software is the best choice. They know the software inside out; they understand the nuances of running a dental practice in a very practical and hands-on way and you can see that reflected in the simple but effective way the software is structured to reflect the patient journey.
Because financial information and statistics are vital to what we do at Spot On Business Planning, our concern when we first reviewed this software was that it helped business owners and managers to make informed decisions through the provision of quality information. And it does that more than adequately. Additionally, when we have identified a gap in information, the SFD team has been responsive in delivering reports that fill those gaps.
Cost and return on investment are important factors to consider when making any capital expenditure and in our experience, the decision to purchase SFD has been the right one.
We work with a lot of dental practices and therefore have experience of most of the dental software systems available and so far, SFD ticks the box every time.
It makes good business sense to at least include them when tendering for new practice software and if you would like to speak with practices using the software to get their opinion, just ask for contact details. There are enough reference sites for you to make your own contact and get feedback from the "horses" mouth.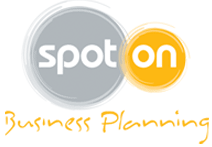 Request a demo »