Great Haywood - One year on...


Peter Nadin - Principle Dentist
I have never looked back from switching from practice works to SFD. the relationship we have is a breath of fresh air. I cannot begin to describe how much happier I am with our IT system now and how much less stress I have directly as a result. Training staff on the system is a doddle......they pick it up so easily it's fair to say that if you can do dentistry, you can do SFD! Switching has been the most cost effective investment I have made in the practice in years. I can thoroughly recommend the system and but far more importantly I can recommend the team behind it, as would all my staff, who are now happy to get on with dealing the very few IT issues we now have rather than passing them on to me!
Tania, Practice Manager and Receptionist
We really enjoy the immediate help we get with any little questions or queries on fine tuning the system to suit us: the friendly, knowledgeable and reassuring responses mean we don't hesitate to contact them and sort our issue or questions immediately, whereas we used to leave it for the principal to sort, when/ if he had time, because our old "help desk" was anything but helpful! Most things are sorted in moments, leaving us to get on with our real jobs.
Emma, Receptionist and Nurse
The online support is great, as they don't make you feel daft for asking what may to them be an obvious question. They are quick efficient and effective, and most importantly they don't tie up my computer, they work in the background if necessary. Switching to the new system was very easy, we were all surprised and relieved by how well it went. The training was great, and pitched at a level that was easy to follow, giving us confidence to get stuck in. Really like the SFD.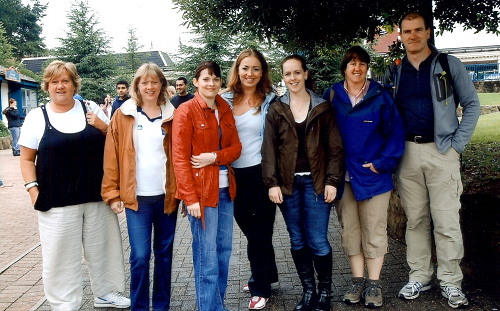 Request a demo »